PRESS RELEASE
RMGT Celebrates Successful Printing United Expo- Offset Print is Alive and Well
SOLON, OH – November 30, 2022- "RMGT had a very successful PRINTING United with 49 press units going under contract during the show," states Kian Hemmen, Director of Sales, Print & Finishing Solutions, "All four of our regional sales and service centers in North America had offset press sales in both the commercial print and packaging segment across the country."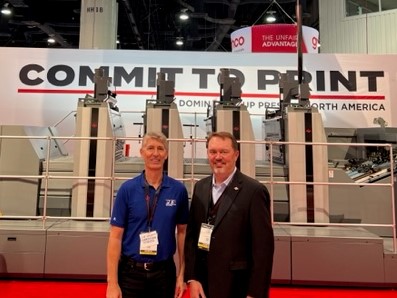 PRESS RELEASE
New Plant, New Press Modernize TxDOT Print Shop
Placentia, CA November 23, 2022- When the Texas Department of Transportation (TxDOT) drew up plans for a modern $300 million headquarters complex in southeast Austin where it would consolidate employees from five campuses, the move could have spelled trouble for TxDOT's Print Shop. After all, corporate relocations can bring extra scrutiny to an in-plant as leadership evaluates the cost of building it a new facility.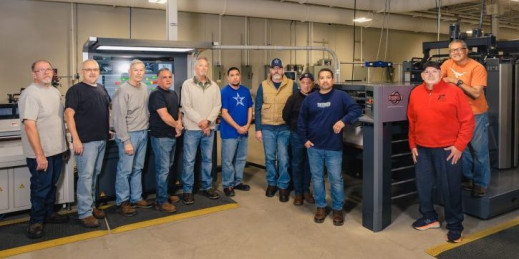 PRESS RELEASE
New Four-Color Press at Texas HHS
Placentia, CA August 12, 2022- For 30 years the four-color, 29ʺ Heidelberg 72 press at Texas Health and Human Services (HHS) Printing Services did its job well, pumping out booklets, brochures, and other informational pieces for a variety of state agencies. But time took its toll on that workhorse press, and after three decades, Director Paul Kida was ready for a change.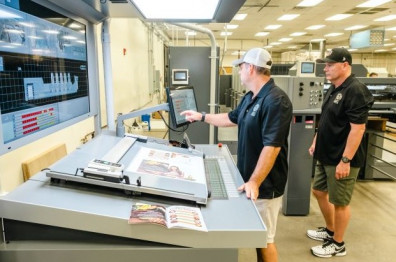 PRESS RELEASE
PRIMARY COLOR INSTALLS RMGT 940 OFFSET PRESS
Placentia, CA March 10, 2022-Primary Color LLC, a leading print provider in the horticultural market and for consumer product groups in the wine and spirits market has recently installed a five-color RMGT 9 Series press with UV curing. Based in Dallas, TX, Primary Color LLC, merged with the Garden Marketing Group in 2014. Garden Marketing Group is an innovating producer of plant tags and horticultural manufacturing product. Since 2014, it has continued to expand the tag and label printing to include light packaging, wide and grant format printing for point of purchase displays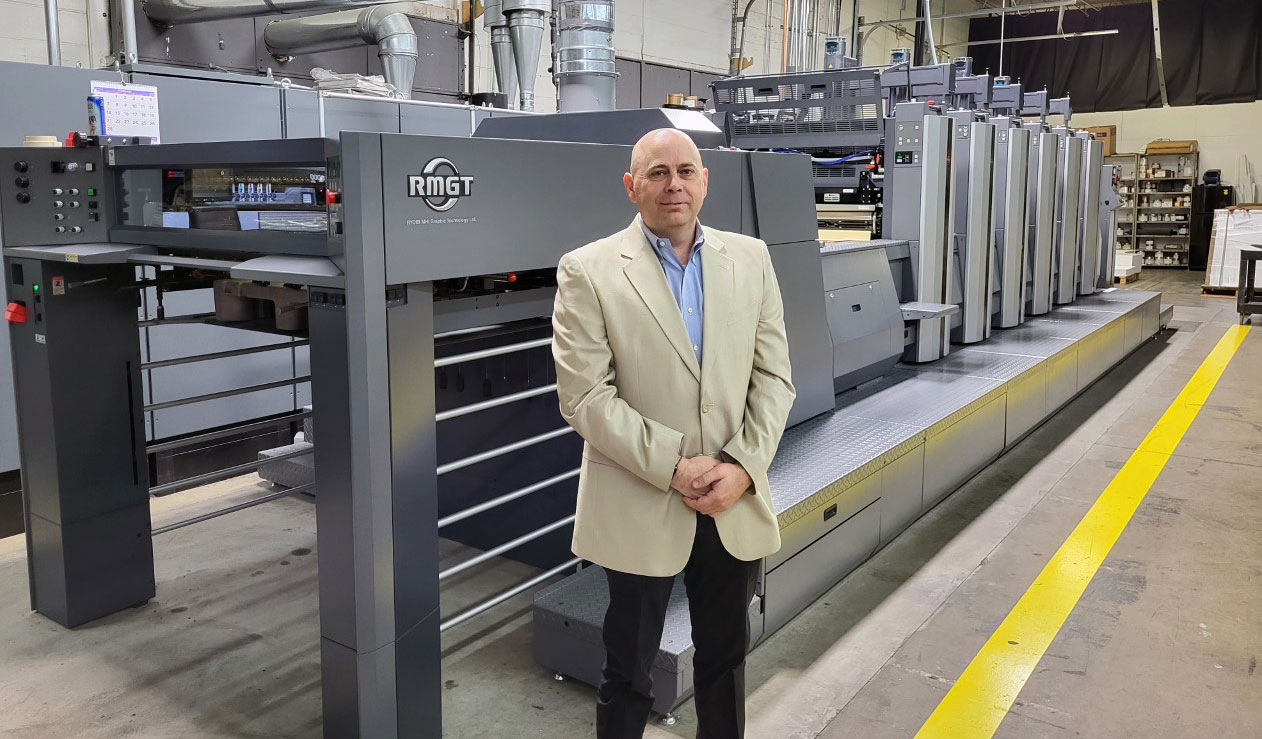 PRESS RELEASE
LED-UV: INSTANT CURING
Decrease your lead times and increase your margins with LED-UV Instant Curing.
Placentia, CA May, 2020-LED-UV curing is an available option on all RMGT offset presses. An offset press equipped with LED-UV lamps:
•

Dries printed sheets instantly

•

Reduces energy consumption

•

Eliminates powder in the pressroom

•

Is eco-friendly, producing zero ozone pollution

•

Has a much longer lifespan than conventional UV lamp system
PRESS RELEASE
Taylor Graphics Invests in Camera Inspection on RMGT 9 Series
This is the second RMGT 9 Series press installed at Taylor Graphics in the last two years.
Placentia, CA March 3, 2020-Taylor Graphics, based in Irvine, CA, is the largest trade only printing facility in Orange County, California.
PRESS RELEASE
Cockrell Enovation Reassesses Digital Strategy and Invests in RMGT 9 Series Offset Press
Placentia, CA – December 18, 2019- Cockrell Enovation, based in Fort Worth, Texas, recently installed the RMGT 9 Series five-color press with LED-UV curing.
PRESS RELEASE
Pacific Printing Doubles down with 2nd RMGT 9 Series Press
Major productivity gains, along with opening up new revenue opportunities drove the decision to invest.
San Jose, CA — November 12, 2019-Pacific Printing, a union commercial printer based in Silicon Valley, recently installed their second RMGT 9 Series offset press. The president of the company, Andrew Goett, noted that they were looking to expand their offerings to a wide range of services, including offset, digital, wide-format, mailing and fulfillment work.
PRESS RELEASE
Horizon Printing and Mailing Projects Growth With RMGT 9 Series Press
Austin, TX, Aug. 22, 2019- Austin based Horizon Printing & Mailing installs the RMGT 920 8-color LED_UV with perfector to expand its UV print capabilities. The first RMGT 9 series with a perfector in the Southwest US.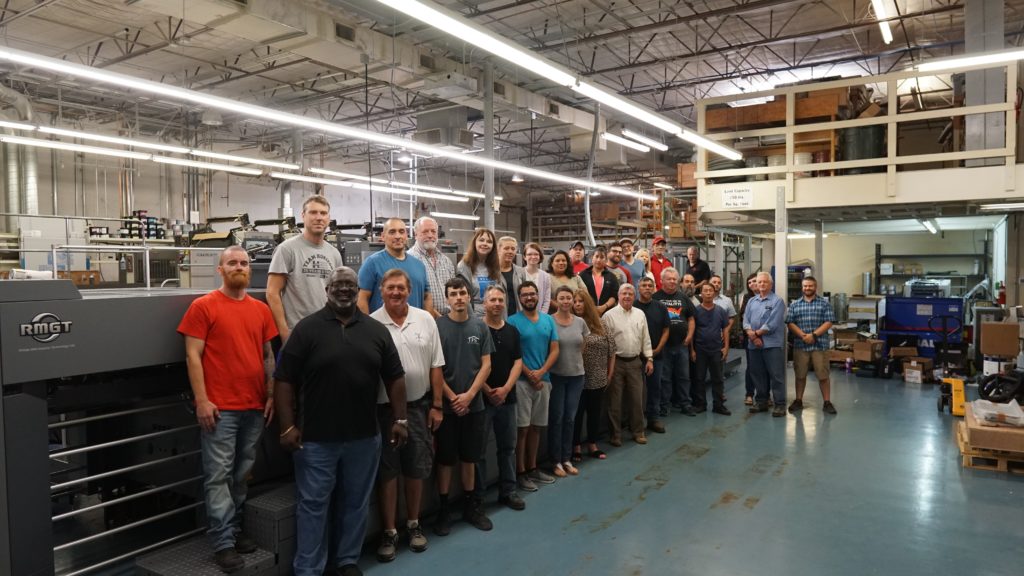 PRESS RELEASE
PrintPapa Expands Offset Operation with RMGT 9 Series
PrintPapa is installing the RMGT 9 Series press to improve the ability to service short-run work.
San Clara, CA — November 21, 2018-PrintPapa, an online commercial printer based in the heart of Silicon Valley has expanded its print manufacturing capabilities by installing a RMGT 9 Series offset press.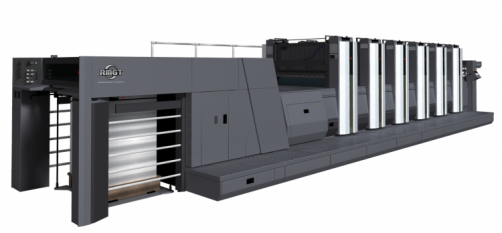 PRESS RELEASE
RMGT Presses Lead to Success in Silicon Valley
Nino Press is a commercial print startup in the heart of the digital revolution, and it is seeing huge success with its RMGT presses.
San Clara, CA — December, 2016-Nino Press, based in Santa Clara, CA, is not your typical print service provider. Nestled in the Silicon Valley part of the state, where digital technologies and the Internet are king, Nino Press is a commercial trade printer that focuses on offset work.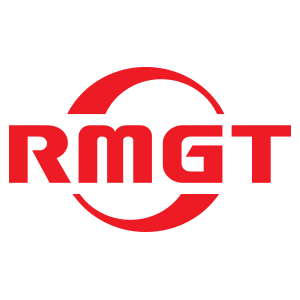 PRESS RELEASE
RMGT LED-UV OFFSET PRESS SAVES NORTHERN CALIFORNIA PRINTER UP TO $180,000 IN 2016
'It's paying for itself," online printer Copyworld Inc says of new RMGT 9 Series eight-up model, which also is attracting new types of customers.
Berkeley, CA – June 23, 2016- Since it was installed this past April, a new RMGT 9 Series five-color sheetfed, LED-UV press at Northern California-based online printer Copyworld Inc has been saving the firm anywhere between $12,000 and $15,000 per month.