PRINTING UNITED
DATE: Oct. 19th-21st, 2022
PLACE: Las Vegas Convention Center
Register HERE.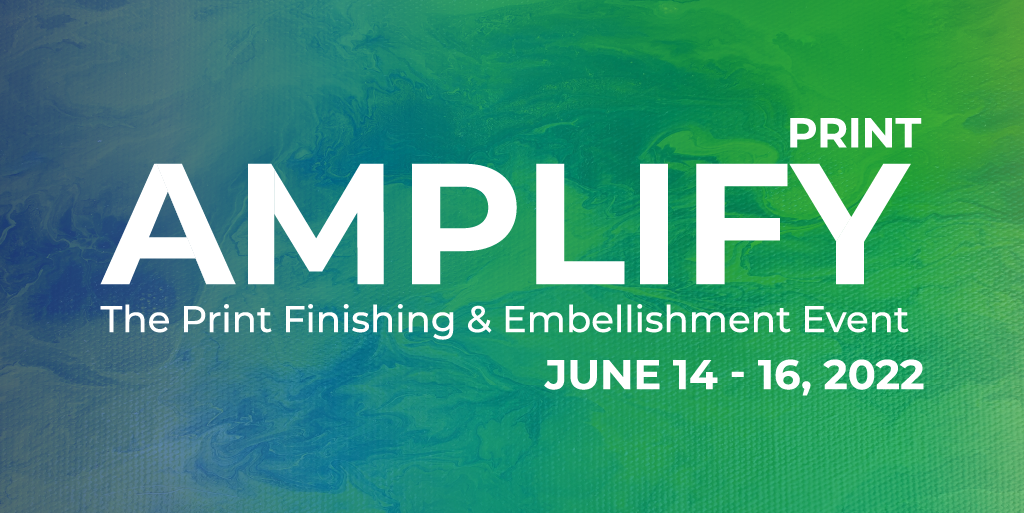 DATE: June 14th-16th, 2022
Place: Minneapolis Convention Center
Register HERE.
Amplify brings print finishing and embellishments to the forefront. This is the first of its kind event bringing together products and processes that raise the standard for foil and coatings, diecutting, folding and gluing, binding, direct mail and more!