RMGT Presses Lead to Success in Silicon Valley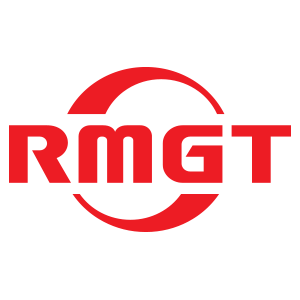 Santa Clara, CA– December, 2016- Nino Press, based in Santa Clara, CA, is not your typical print service provider. Nestled in the Silicon Valley part of the state, where digital technologies and the Internet are king, Nino Press is a commercial trade printer that focuses on offset work. Mike Mahmoudi, the owner, had a digital shop in another city, but found they were losing too much money by having to sub out work that their presses just couldn't handle. Rather than just add a press to his current space, he purchased a place to start fresh three years ago, settling on an RMGT 9 Series 5-color press with the coating system as his first machine.
The gamble of starting an offset trade shop in the middle of the digital revolution has paid off. Mahmoudi noted that they grew 40% in 2015 over their 2014 numbers, and the shop now runs two shifts to meet the demand. "We started from a vacant store and bought the press and other equipment," said Mahmoudi. "We knew some other companies and brokers, and started approaching them that it was strictly a trade shop, so we have grown mostly from word of mouth. We pride ourselves that our quality and service are very good, so we ended up getting more trade vendors coming to us."
When he started Nino Press, Mahmoudi had a very specific set of priorities when it came to how they would approach the work. "In the past when I needed a quote, it could take a couple of days to get it back so I could then provide it to my clients," he noted. "I knew that was a pain when I was waiting for too long, so I wanted to create a system where people weren't waiting days."
At Nino Press, the vast majority of the time, quotes are given in a matter of hours, and a job submitted today will be on press and out the door tomorrow – the shop has a 24-hour turnaround for most work. But they were a victim of their own success, said Mahmoudi. "Our production was working seven days a week, and still, in some cases clients were angry because we couldn't get it out the door fast enough. We spoiled them getting jobs done in 24 hours; but as our work load expanded, that one day turn around turned to two days. To meet that demand, we bought a second press."
Nino Press invested in a second RMGT 9 Series this past summer, and got it up and running at full speed by the beginning of September. While it is the same press, it does have a variety of upgrades that Ryobi has released in the past year. But for Mahmoudi, part of the appeal of adding the same press was not just the added capacity, but the redundancy it allows his shop to now have.
"If you have the same press from the same company, the plates are the same, the materials are the same, the paper is the same, the parts are the same; if one press goes down, you can work from the other and it's not going to affect anything. If you go with another press, then the sizes are different, the chemicals are different, and it can cause a lot of headache and chaos if something goes wrong," Mahmoudi noted.
The shop made the decision not to go with the LED-UV version of the press, since their first one used conventional technology. Originally, Mahmoudi said, they were going to get the LED-UV, but then they decided they wanted to not just have the ability to run two jobs at the same time, but to be able to split one bigger job across both presses to get it out the door faster when necessary, and they couldn't do that if the presses used different print technologies. The one major upgrade they did invest in, however, was the automatic plate changer, as well as the camera system that allows them to monitor the job on press.
"We are exceptionally proud to be a part of the Nino Press family," said Kian Hemmen, Sales Director, Print & Finishing Solutions, the Western distributor for RMGT. "They have an amazing story, and the work they are producing is stunning. We have enjoyed working with them to get this second press up and running quickly, and when they're ready to expand again, we'll be here to help them explore their options and make sure they are continuing on this path of phenomenal growth."
About Print & Finishing Solutions (PFS)
Print & Finishing Solutions (PFS) is the largest graphic arts service and supplies company west of the Mississippi. PFS services California, the country, and the world with quality new and used machinery, installation and training, and post-sale support. Specializing in new and refurbished machinery, parts, supplies, and service for the print and graphics industry, PFS supports commercial printers and binderies of all sizes as well as digital printers and corporate and public in-plants. Within its facility, PFS offers two demonstration centers catering to both commercial offset / bindery and digital solutions. The Commercial Showroom features the latest machinery from RMGT, Horizon, Challenge, Perfecta, and Preferred Pack. The Digital / On-Demand Showroom features the latest products from MGI, OkiData, Mimaki, Rhin-O-Tuff, MBM, James Burn, DRYLAM, and others.
About RMGT (RYOBI MHI Graphic Technology)
RMGT is among the world's largest manufacturers of sheet-fed offset printing presses and the world leader in LED-UV technology with over 450 placements worldwide. Our high-speed, fully-automated presses are respected worldwide for unsurpassed print quality, low total cost of ownership, extreme ease of operation, and unmatched reliability. In partnership with Panasonic, RMGT released LED-UV Curing for Print at DRUPA 2008 and we now offer the only G3 LED-UV technology on the market. Headquartered outside of Hiroshima Japan, RMGT is a joint venture company bringing together the best technology and manufacturing expertise of Ryobi Limited and Mitsubishi Heavy Industries. The enhanced product lineup and strengthened manufacturing prowess makes RMGT an indispensable brand for the printing industry. Learn more about RMGT at http://www.ryobimhi.com
Copyright 2016. All brand names are the property of their respective owners and may or may not be trademarked.